The Sweeten Smiles Promise
Genuine

Compassionate

low pressure

committed

No insurance? Our patients don't need it!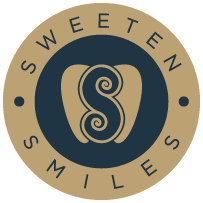 Welcome to Sweeten Smiles
At Sweeten Smiles we believe we have something special that sets us apart. We believe in providing our patients with top notch dental care. We believe in educating our patients to optimal oral health all the while taking time to listen to our patients desires and wishes. This is a no pressure office where we wish to guide you to the best solution for your smile. Whether that be preventative dentistry, dental implants, cosmetic procedures, root canal therapy, or dental emergencies. We are here for you. Our hope is that you will become a part of the Sweeten Smiles Community. We believe in having friendships with our patients and giving the best care possible to them. Welcome!
Become a part of the Sweeten Smiles Community today!
Dental Services For Children and Adults
Ontario, Oregon